After seeing this Adidas Original "Wookie" Jacket the other day (you can read about it on FreshnessMag.com), I've started to save my pennies hoping I might be able to pick one up. This coat looks awesome. I'm not sure how much you'll feel like a Wookie in it though, but hey, at least it'll keep you warm.
Honestly, I really love the fan made movies. Blackstar Warrior just made the top of my list of favorites. I'm sure most people have seen this by now, but if you haven't, then here's your chance.
Here's a new character I'm sure will be added to the Star Wars universe. I can't wait for the Gree-Morr action figure.
This was really really awesome. Star Wars in a single comic strip done by Katie Cook. She's got some other really really awesome stuff on her website, click here to see.
Here's another comic strip for Savage Chickens, featuring all of Chewbacca's dialogue from New Hope.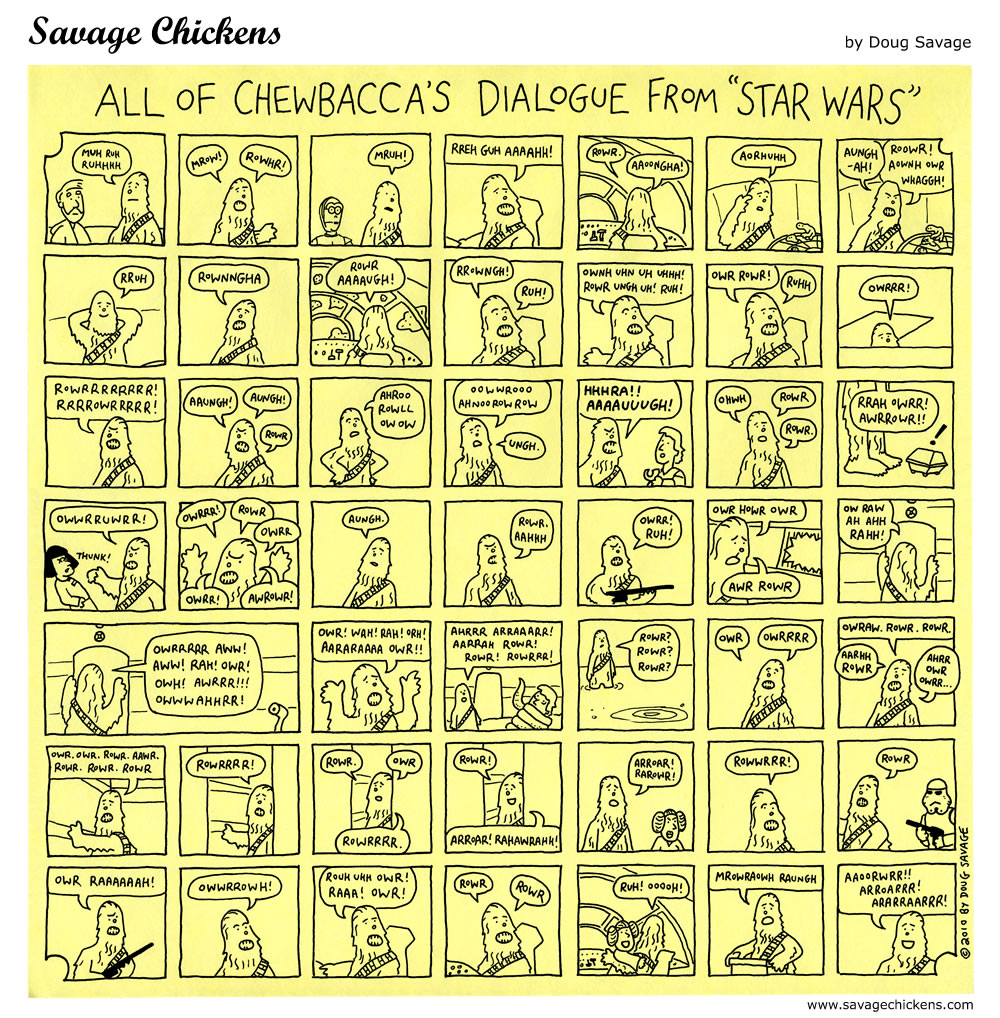 Here's something for you nerd-off to. Every Star Wars light saber ignition and retraction.
Finally, what if Arnold Schwarzenegger had voiced Darth Vader? Here's the answer.