It's frustrating that Legoland isn't that far from where I live (it's only about 7 miles from my place), and now they're doing their Star Wars displays. Well currently I'm broke, and can't justify spending the money for a ticket just to go see what they've put together. Also, being a 34-year old single guy with no kids, I think I would feel kind of weird wandering around the park by myself just to see some nifty Star Wars Lego sculptures. So, as much as I would like to go see what they've put together, it probably won't happen anytime soon. Not unless I can find some kids to rent… which I believe is now illegal in this state. I don't know. I'm not a lawyer.
So, since I'm unable to do that, I have noticed on the web lately there are a few great looking geeky Lego projects that fans have put together. So I thought I'd take a minute to post about them here.
Serenity in Lego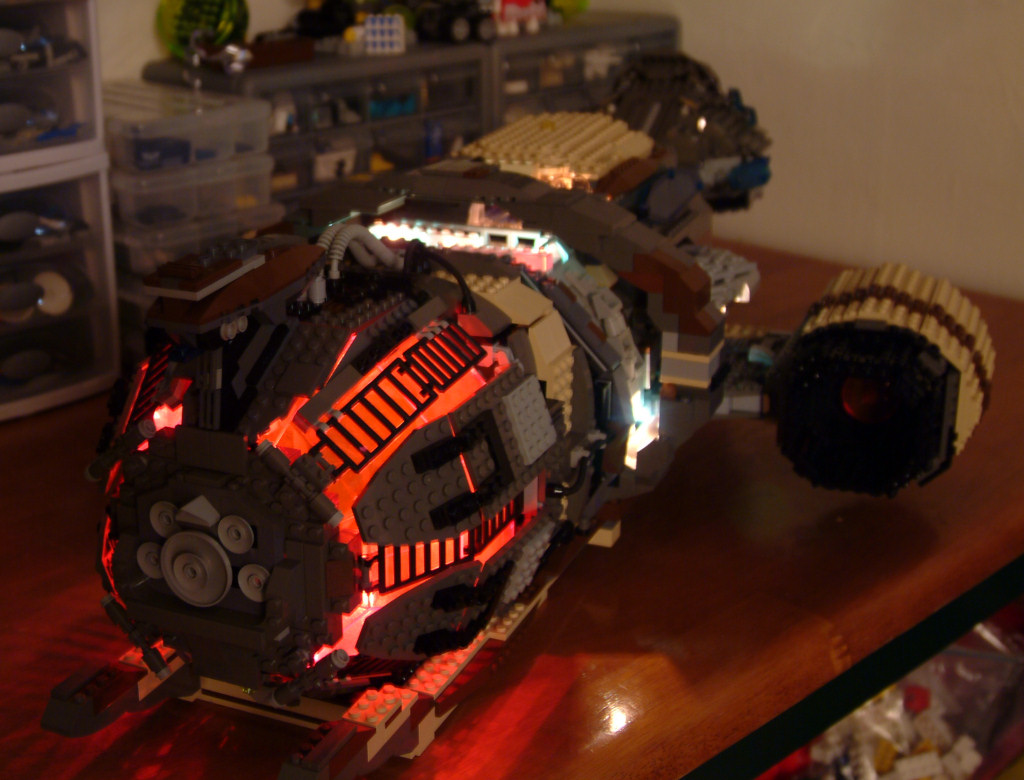 Check out this awesome looking Lego version of Serenity from Firefly. It was created by Chris Doyle, and you can see more images of it on his site, Reasonably Clever. He's also got some other great looking Lego projects on there. Like his Watchmen: Nite-Owl's Owl Ship looks pretty bad ass.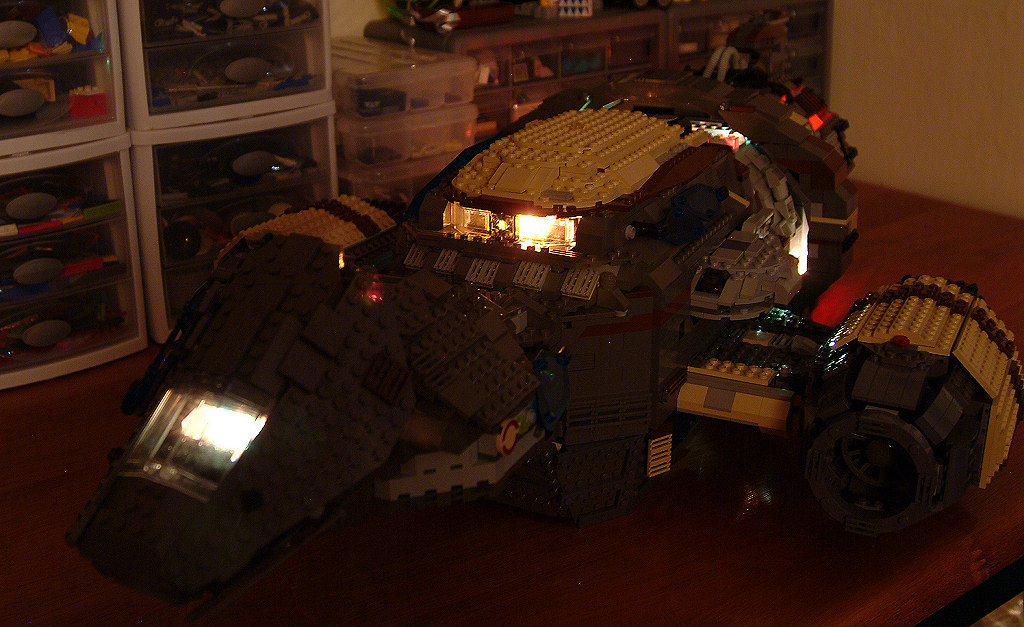 Homage to H.P. Lovecraft
Those who know me know that I'm an H.P Lovecraft fan (despite his racist tendencies). So I always get a kick out of seeing the cool geeky stuff people do based on his work. This I thought was pretty nifty. It was created by Mr Xenomurphy, and you can see more of his work here.
Lego City Zombie Defense!
This is the story of what happens when a helicopter with survivors a of zombie apocalypse crashes inside Lego City. Sorry to spoil it, but it doesn't end well. Thanks to Tomjoetwins for putting this together. Hopefully there will be a sequel.