Sorry, I have no idea who's responsible for that image, or who's belly that belongs to, but I spotted it earlier on my reader (via Geekologie.com) and thought it was the best thing I'd seen all morning.
Not much else to report as far as Atomic Moo is concerned, except I had to euthanize my printer. So now I can't do test prints of any Atomic Moo projects I was hoping to finish or work on (like the masks, the glasses, etc…). Trog is still busy working on the last Moocast, and Buttery is working on his posts. That's about it.
A Couple Nifty Pieces of Star Wars Geek Art
Spotted this on Geeksaresexy.net.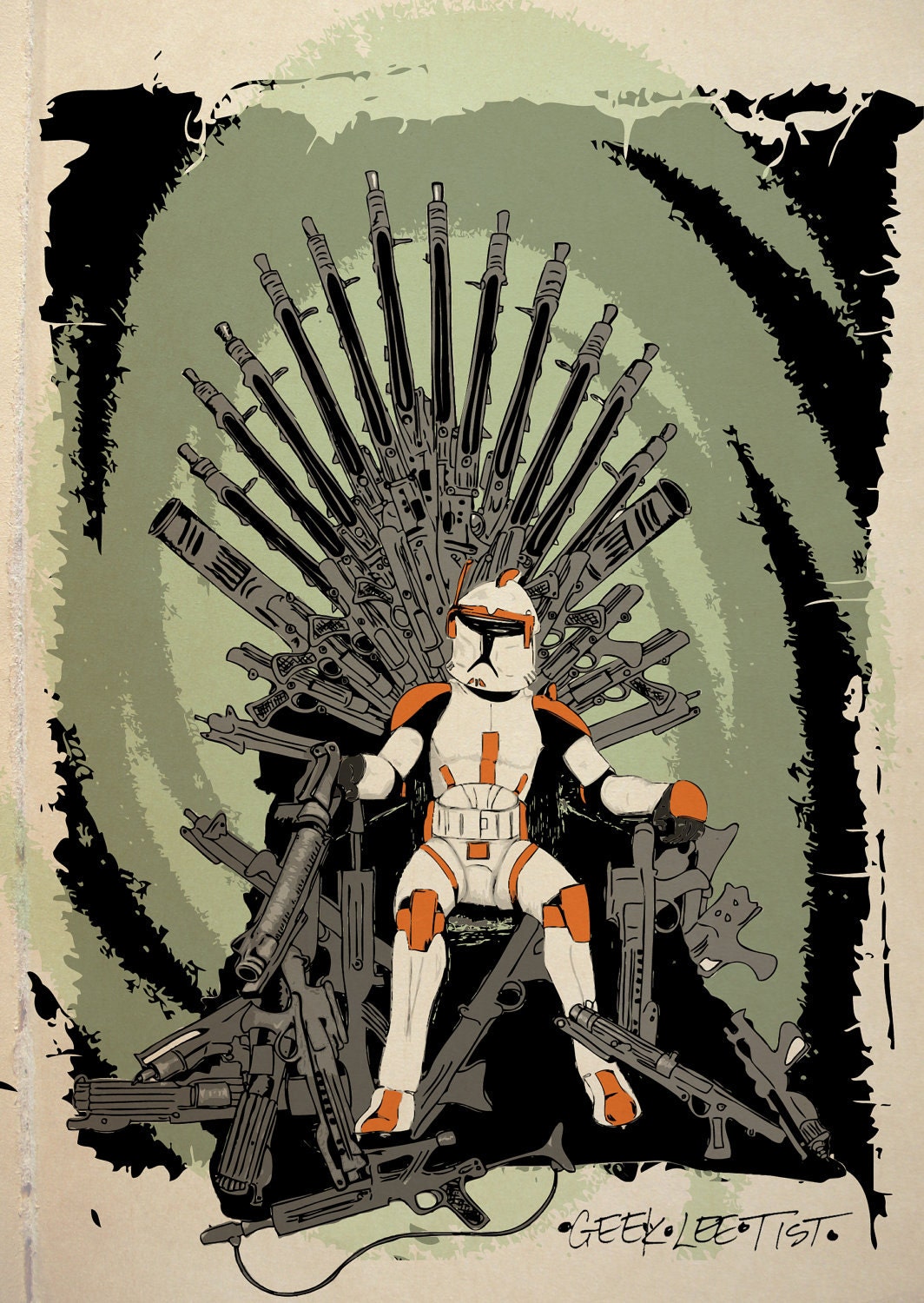 I have no idea where I first spotted this, but you can find it on Etsy.
Firefly Rap
Awesome Toy Photos
Check out some of these awesome images of toys by photographer Edward McGowan. You can see more images on his Flickr page here.