Any plans I had of doing something fun this Halloween weekend have been tossed out the window. Can't seem to get over this damn cold, and I don't want go anywhere where there's a bunch of girls dressed in slutty costumes and end up spreading my diseases all over them—well, actually that is what I'd like to do, but not when I can barely breathe and have snot streaming outta my nose. Anyhow, since I'm staying in, I spotted some nifty Halloween stuff on my reader I thought I should pass along. Like this nifty Lord of the Rings pumpkin (spotted via GeeksAreSexy.net). No idea who carved it, and I'm too lazy to track the links down to find out. Still, who ever did it, good job!
Zombei Poodle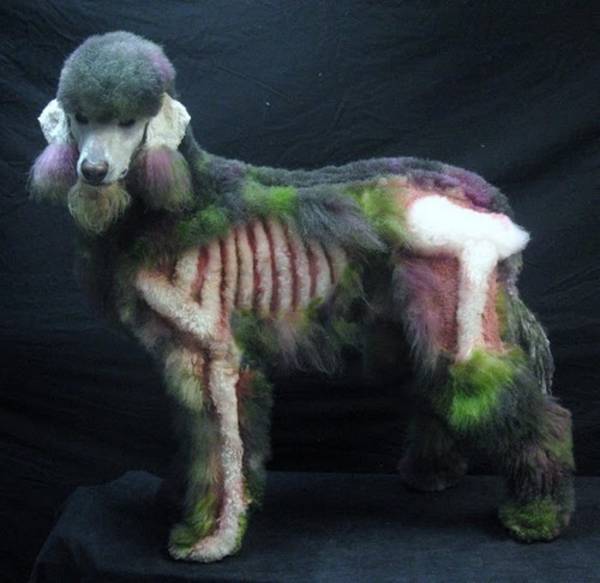 Usually I hate it when people dress their pets up in cute little costumes, but since I hate poodles even more, and this ended up looking really bad ass, I'm okay with it (found via BoingBoing.net).
The Gawper
Here's a short CGI animation that I watched earlier (via GeekTyrant.com) by a group that calls themselves A Large Evil Corporation. It's very short, but I really like the style of it and it definitely gives off a Halloween vibe. Check it out below.
Gawper from A Large Evil Corporation on Vimeo.