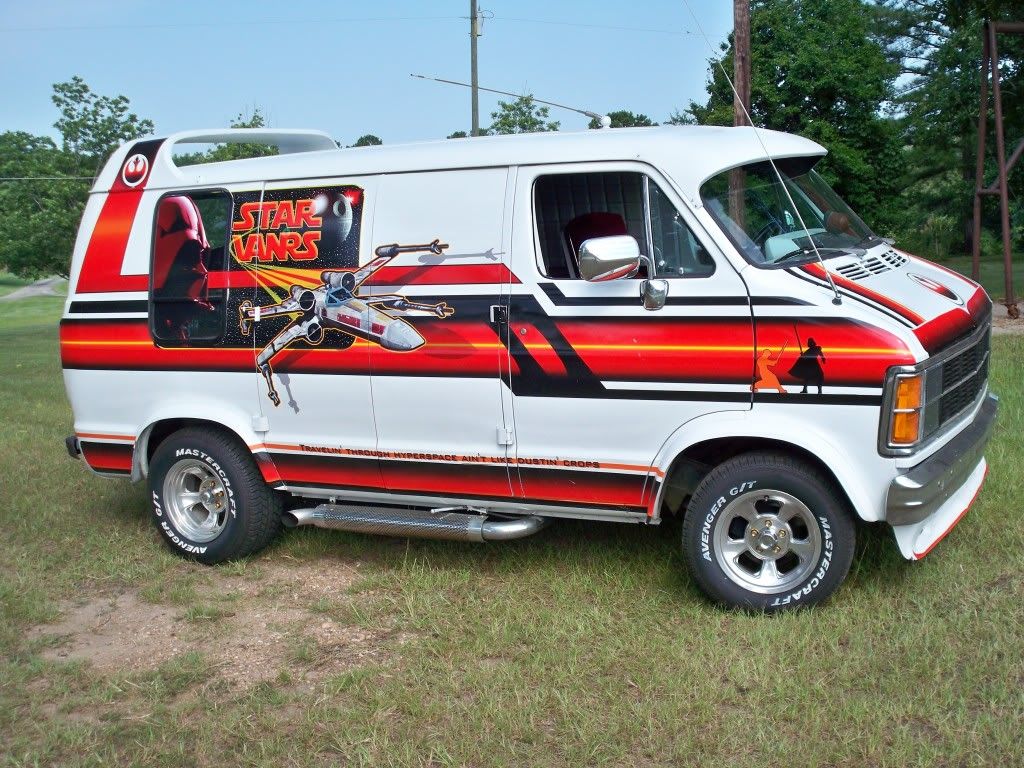 Alright El Moochadors, your Uncle Chudd needs your help. I know we're constantly begging asking for your help on here and on the Moocast, mentioning several ways how you can do that (shopping through our Amazon or Entertainment Earth ads, clicking on certain things that I'm not suppose to tell you to click on but really hoping you do (over in the right column… scroll down… there you go… also at the bottom of each post…), and plain simple donations—hey don't you think the Redcross has had enough? Time to toss a few pennies our way, right? Anyhow, this is where I really need you to pay attention to all that shit we've been saying. I really want that van above, and I'm too much of a broke ass mother fucker to afford it. I first spotted it on Geekleetist and then found out it's up for sale on eBay. It's only $10,250.00… I'm sure all our faithful visitors (all two of you…) can scrape that together, right? Better hurry, the bidding will be up in less than five days.
Anyhow, there's more nifty stuff below. Check it out and enjoy!
What the Fuck is This???
I spotted this over on NerdApporved… still not sure what the fuck it is. They say it's some Turkish parody of Star Trek. Maybe it's losing something in the translation… I don't know.
Awesome Emotional Droid Geek Art by Paperbeatsscissors
Geek-Art.net posted about these earlier and I thought they were pretty nifty. They're by illustrator Chris G., or Paperbeatsscissors. He's got more great stuff on his website; definitely worth a look.
Mortal Kombat Flash Dance Round 2 (they did this before?)
Like Buttery Wholesomeness, I never learned to dance either… probably for the best. I wouldn't want to ever be tempted to try something like this. It's takes some balls, I'll give'em that. I was kind of on board with it until about 0:18 when what I think is Goro pops up. Anyhow, give it a look…
There's more stuff (there always is…), but I've gotta get back to work. Later Moochadors!