by Neko_bijin
Welcome back, convention survivors! Your humble correspondent unfortunately did not make it to Gen Con, but I've got some updates for you anyhow. (If you know what was going on at a convention, then you weren't really there.)
Robotech Figures in the Wild!
Long-time Atomic Moo viewers will remember this item on a new Robotech miniatures game. After a small fracas with their Kickstarter backers, Palladium debuted the new miniatures at Gen Con to much fanfare.
The figures come unpainted and unassembled on plastic sprues (very similar to the figures in the BattleTech 3rd edition box set). The figures have not yet shipped to backers, nor are they available for purchase yet, but they do exist.
BattleTech Strikes Back!
Sensing an opportunity to capitalize on long delays by Palladium and customer disgruntlement with Games Workshop, Catalyst Game Labs has released a line of plastic 'Mech figures (one piece, no assembly, unpainted) for play with BattleTech or Alpha Strike.
At $20 for 4 figures, the price seems a bit stiff, but maybe I'm behind the times. The plastic is high-quality (essentially the same as in the new BattleTech box) and reports from the field suggest they can be reposed by running under hot water, or with X-acto knife.
Wearable Mech Wins Costume Contest!
The winner of this year's costume contest in the sci-fi category wore a Warhawk/Masakari BattleMech costume. Awesome! [Discussion here]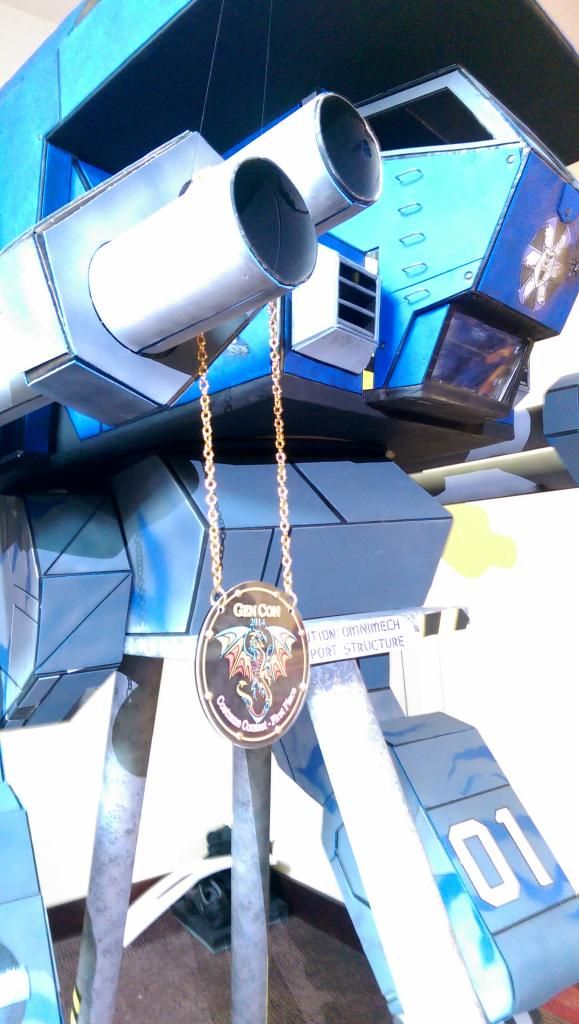 Watch this space for more big robot updates!